Rape survivor calls Manx abortion law archaic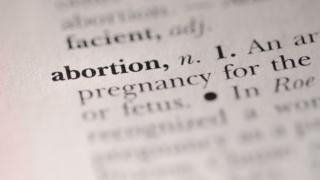 A woman who would have been denied an abortion on the Isle of Man because she had not reported being raped to police has called the island's law "archaic".
Under Manx law, abortion is only legal if an allegation of rape is made "under oath... as soon as was reasonable".
Deborah McCann was raped in London as a teenager and left unable to "tie my shoelaces, let alone report the crime".
Ms McCann, from Douglas, said her experience meant she supported the draft Abortion Reform Bill.
The new piece of legislation, which came about after a decision to redraft the island's abortion law was made by the Manx parliament in January, would allow terminations to be carried out in the first 14 weeks of pregnancy and loosen restrictions thereafter.
'Right choice'
Pro-life campaigner and former GP Graham McAll said the legislation does not need to change as Manx law already allows "for a termination in circumstances of rape", adding: "Abortion is always a failure, so to some extent, the Isle of Man's current law is actually a success."
"Rape is a terrible crime and women need to be encouraged to report it in order to defend others against a monster," he said.
However, Ms McCann, who had an abortion in the UK after counselling and went on to report the crime to police, said there was a need for reform.
"Saying a woman who has been raped can only qualify for an abortion if she is in a fit mental state to report the crime straight away is archaic and it makes me feel ashamed of the Isle of Man."
She added that her termination had been "the right choice [as] there is no way I could have given birth to that person's child".
The Isle of Man's abortion laws are expected to be debated in Tynwald later in 2017.