Isle of Man visitor numbers rise by almost 5,000, new data reveals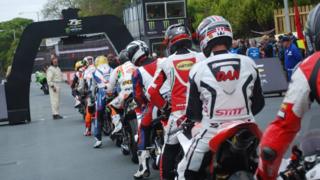 The annual number of visitors to the Isle of Man increased by almost 5,000 in 2016 but they spent less than the previous year, new data has revealed.
The Manx government said the total number of visitors, including those on business and tourists, was 292,331 - 1.7% more than in 2015.
However, a spokesman said visitors spent £1.2m less than in 2015, with the estimated total being £106.6m.
The TT festival was again the biggest draw, with more than 40,000 attending.
The government added that visitors stayed for an average of five days in 2016.
The government's annual survey provides information on levels of passenger traffic to and from the Isle of Man by sea and by air and includes tourists, local residents and business travellers.
The results can be viewed online or obtained from the Tynwald Library.