Money provides better support than taking refugees, IoM government says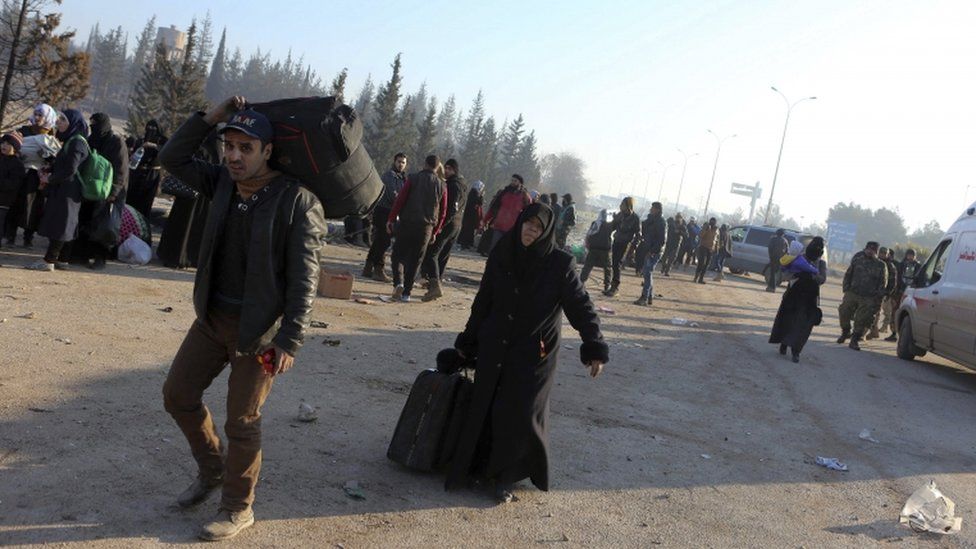 The Isle of Man will not take in Syrian refugees as the government can "offer more effective support" by providing funds to help the UN mission in the country, the chief minister has said.
A petition had called for the island to take its "fair share" of refugees.
Howard Quayle said no refugees would be taken, but pledged £973,000 to help "provide life-saving humanitarian aid".
The government has previously said the island could not provide the "level of support" refugees needed.
Campaigners had called for the Isle of Man to take up to 25 refugees by 2020 as part of the UK's Syrian Vulnerable Persons Resettlement Scheme.
The scheme has helped around 4,500 of those in the "greatest need" resettle in the UK.
Mr Quayle said the "option of opening our doors" to a small number of refugees had been "fully considered" after the government received the 1,000-signature petition, but it was "felt we could maximise the impact of our contribution by working with established international agencies".
"The Council of Ministers believes the Isle of Man can offer more effective support to a greater number of people by directing funds to the UN High Commission for Refugees," he said.
"It will provide life-saving humanitarian aid for thousands of vulnerable people in the form of food, medicine, fuel, clothing and blankets."
The government has pledged a total of £1.5m from the island's international development budget to the UN since the conflict in Syria began.
Related Internet Links
The BBC is not responsible for the content of external sites.