Former vicar from York in Isle of Man court over indecent assault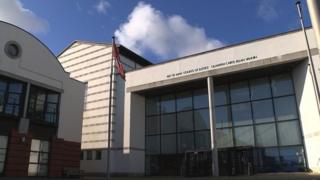 A retired vicar has appeared in court charged with indecently assaulting a girl under the age of 13.
Graham Gregory, 80, of Brockfield Park Drive, York, is accused of assaulting a girl in 1990 on the Isle of Man.
Mr Gregory appeared at Douglas courthouse on Thursday and was released on bail until a hearing on 2 February.
Det Sgt Nick Haxby said the Public Protection Unit is "working closely with the diocese in relation to the allegation and investigation".