Fisherman lands £250k on scratch card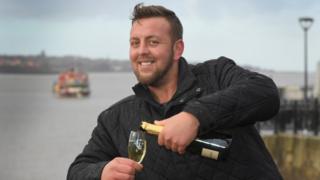 A fisherman from the Isle of Man has landed £250,000 from a £2 scratch card.
Aaron Dickinson, from Douglas, said he would use the money to put a deposit down on a house and launch his own fishing business on the island.
"I honestly don't think I have ever screamed so loudly in all of my life," he said. "I was literally screaming all of the way back to the shop."
The 25-year-old currently works as a scallop fisherman and sells his produce to fish markets in Peel.