Isle of Man festive drink drive campaign launched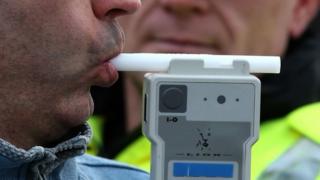 The Isle of Man's annual festive drink-drive campaign has been launched by the Manx government.
Posters asking the question "How Will Your Night End?" are to be displayed at various venues across the island warning people not to drink and drive.
The campaign is run jointly by the infrastructure and public health departments, as well as the police.
"Leaving the car at home is safest - a single drink can push you over the limit," said a government spokesman.
He added: "The price of a taxi or bus fare is far smaller than taking someone's life or losing your licence altogether."
The campaign, which normally sees a spike in the number of arrests on island roads, will run from 1 December into the New Year.