Mum who lost son backs organ donor appeal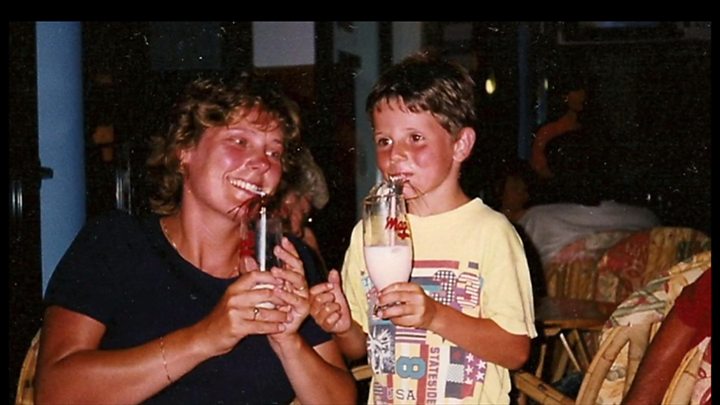 A short film has been launched on the Isle of Man to encourage families to talk about the "sensitive issue" of organ donation.
A Mother's Story, by Si Bell, features 15-year-old Daniel Boyde who died from head injuries in 2007 after a car crash near Ramsey in the north of the island.
He was taken to a UK hospital for brain surgery but died two days later.
Daniel's mother, Diane, said when the issue of donation was raised by medical staff, she did not have to think twice.
She added: "His father and I said yes straight away - we knew he wasn't coming back and we knew it was what Daniel would have wanted.
"We hadn't ever discussed it, in our sheltered family bubble. Why would we? This was the sort of thing that happens to other people, not us.
"Daniel's organ donation helped to prevent four other families going through the heartbreak we had to.
"Hours, weeks, months and years go by and still the reality hits you all over again like a sledgehammer - he is gone.
"I remind myself that part of him is still living and it is a real comfort - this is why I want to get people talking and thinking about this sensitive issue."
Noble's Hospital said Isle of Man patients requiring transplant surgery travel to the UK - organs donated on the island are transferred to specialist hospitals there.
Last March, Nikkie Leslie from Douglas received a heart transplant at Wythenshawe Hospital in Greater Manchester after being diagnosed with arterial fibrillation.
"It was made quite clear to me that I wouldn't be coming home to the Isle of Man if I didn't get a new heart," she said.
"After the surgery you are told the age, sex and where the donor was from - you can contact the donor family if you want.
"The only thing I could say was thank you - it is the smallest thing you can say, but it is also the biggest.
"I will take such good care of this heart - without it I wouldn't be here."
David Walker, clinical lead in organ donation on the Isle of Man, said: "Raising awareness of organ donation is key - that is what prompted the making of this video.
"It is vital that people discuss their wishes about organ donation with their families in order to improve overall organ donation rates."
Hospital statistics show that in December 2014 there were 11,879 people from the Isle of Man on the UK Organ Donor Register.
Last year a total of 16 islanders received organ transplants, including kidney, pancreas, liver, cornea and sclera.