Calf of Man: Life on a remote island in 360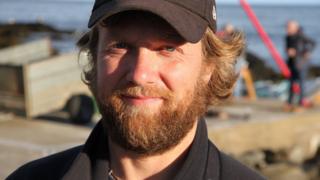 This man has one of the most remote jobs in the British Isles.
Ian Lycett, a wildlife lover from Wolverhampton, is estate warden on the Calf of Man - a tiny and rugged island off the Isle of Man in the Irish sea.
Along with a ornithology warden the island has a population of two.
In severe weather the bird observatory can be cut off for weeks at a time with supplies needing to be delivered by boat and when tides allow.
The film aims to provide an immersive insight into his life on the island as his nine month job as estate warden draws to a close.