Isle of Man Steam Railway announces service cuts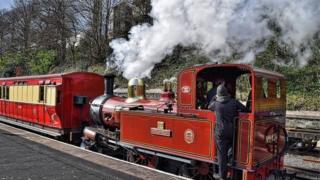 The Isle of Man Steam Railway will operate a revised timetable until the end of the 2016 season because of a "high level of operational issues".
Isle of Man Railways said the move was necessary because only one of their trains is currently working.
Director of Transport Services Ian Longworth apologised to passengers.
He said: "We operate Victorian locomotives and we have experienced a high level of failures that require substantial repairs."
The revised schedule will start immediately and run until 6 November.
Isle of Man Railways said their No.8 locomotive Fennela is their only train in service.
The narrow gauge steam-operated railway runs 15.3 miles (24.6 km) between Douglas and Port Erin.