Isle of Man artist died due to brain injuries after low-speed crash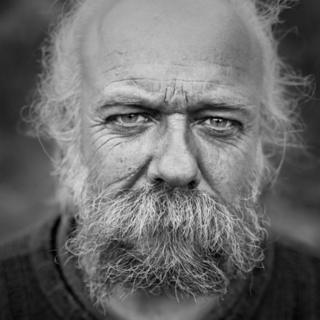 An artist died after a low-speed motorcycle crash due to brain injuries, an inquest has heard.
Simon Nicholas Buttimore, 56, came off his motorbike at the Everlasting Bend on the Isle of Man's Douglas to Ramsey coast road on 15 January.
He was thought to have been travelling between 19mph and 25mph. No other vehicles were involved.
Corner John Needham recorded a verdict of accidental death at Douglas Court House earlier.
'Extremely talented'
Mr Needham said: "He had a fractured skull and suffered brain injuries - it appears his helmet came off before impact."
Mr Buttimore, from Sulby, was on his way home to the north of the island from Douglas before the crash at about 22:55 GMT.
Police said the road conditions were "slippery" despite having been gritted about three hours before, the inquest heard.
Mr Buttimore, who was born in Powys in South Wales, was taken to intensive care at Noble's Hospital in Braddan where he died three days later.
Mr Needham said: "Simon was an extremely talented artist and a distinct character of the Isle of Man - his death was very premature".