Resurfacing closes Isle of Man road for three weeks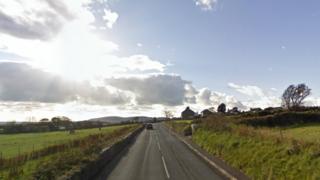 A main road in the south of the Isle of Man is closed for three weeks during office hours for resurfacing and drainage works.
The scheme takes place on the Ballabeg to Colby road until 5 September.
The route closes between Cronk y Thatcher to Ronague Road, Ballabeg, from 09:15 BST to 17:00 BST each day.
The government's infrastructure minister Phil Gawne said the work will address the "poor condition" of the road and pavements.