Isle of Man general election 2016: Tynwald's lower branch to be dissolved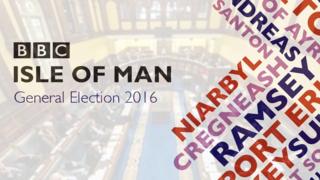 The general election campaign has started following the dissolution of the House of Keys.
From Friday directly elected members in the lower branch of Tynwald will no longer be Members of the House of Keys (MHK) in the world's longest continuously running parliament.
Two MHK will be elected from each of the 12 constituencies following changes to the island's electoral system.
Nominations close on 24 August ahead of the general election on 22 September.
New MHKs are sworn in on 27 September, but new Ministers will not be appointed until early October.
A new chief minister will be elected on 4 October.
'Major step forward'
Kirsty Hemsley, senior officer in External Relations, said it is a "significant day" and the start of a "very busy time for the election process".
"From midnight there will be no MHK just potential candidates in the 2016 election," she said.
So far, more than 50 people have declared their intent to contest the general election, which is held every five years.
For the first time all political parties supporting candidates must be registered with all records available to the public.
The changes in the electoral system mean every voter will be able to cast two votes on polling day.
Mrs Hemsley described the move as a "major step forward for the transparency of the elections on the Isle of Man".
To be registered to vote in the general election you must be 16 or over by election day, a resident at the address stated on the registration form, and a resident in the Isle of Man for at least one year.