Isle of Man Mountain Road to close for race repairs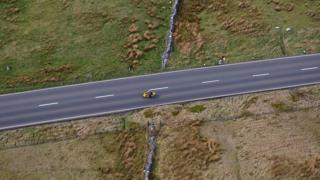 The Isle of Man's Mountain Road is to close on Saturday for "essential maintenance" ahead of the Festival of Motorcycling.
The A18 Mountain Road will be closed to traffic between Barrule Park in Ramsey and Creg-ny-Baa, from 18:00 (BST) 23 July until 06:00 on 25 July.
Resurfacing will take place on the recommendation of race organisers.
The Manx Festival of Motorcycling 2016 is due to take place between 20 August and 4 September.
Minister Phil Gawne said the work "will support the safe and successful running of the Manx Grand Prix."