Moody's revises Isle of Man credit outlook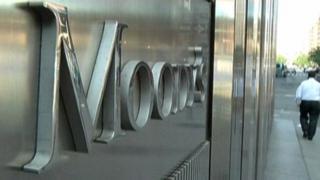 The Isle of Man's credit outlook has been cut to "negative" in response to the UK's European Union referendum.
A report by Moody's said the downgrade was due to the island's close economic and financial ties with the UK.
It said both jurisdictions "have an uncertain growth outlook" in the wake of the so-called Brexit verdict delivered by UK voters.
But Manx Treasury Minister Eddie Teare said: "The rating change will not have a dramatic effect" on Manx finances."
He told Manx Radio: "It will not affect us from a working day-to-day point of view but it may be reflected if we went out, for example, for a bond issue to raise some money for capital goods.
"It may also mean a very, very slight increase in our borrowing costs but you've got to remember too that at the present time interest rates are very, very low so it won't have a dramatic effect."
Last week Manx Chief Minister Allan Bell said Brexit had set the island on a "journey into the unknown".
But Bill Mummery from online gaming firm Celton Manx was in bullish mood.
He said the Isle of Man could eventually benefit from UK's departure from the EU.
"I would say if we manage the cycle over the next two to three years, there is every reason to believe we could be a significant beneficiary.
"Clearly Brexit has happened, there is no point in us stressing about that because the Isle of Man can't influence the outcome and I would respectfully suggest that for every risk for one party, there is an opportunity for another."
People in the Crown dependencies of the Isle of Man, Jersey and Guernsey could not vote in the referendum since they are not in the EU.