Three men held after Isle of Man ferry cannabis seizure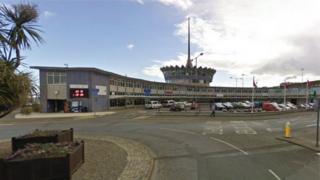 Three men from the north west of England have been arrested after drugs with a street value of £15,000 were seized at the Isle of Man Sea Terminal.
The men were detained after police seized cannabis from their vehicle on the overnight ferry from Heysham, Lancashire, on Monday.
A statement from Manx police said all three have been bailed while their inquiries continue.
Det Sgt Vinny Lund said it was a "significant seizure" of drugs.