Campaign calls for Pankhurst mother memorial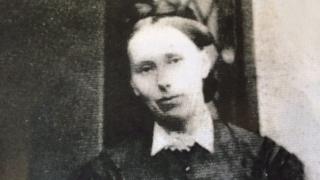 A campaign has been launched in the Isle of Man calling for a statue to be built in the memory of Emmeline Pankhurst's mother.
Sophia Craine, who was born in Laxey in 1833, was brought up in Douglas where her parents ran a boarding house.
She married Robert Goulden at Braddan Church and the pair moved to Manchester where Emmeline was born in 1858.
A group called Friends of Sophia Goulden wants a statue to be erected in Laxey as a memorial.
Spokesman Lynn Owens said: "There is no doubt she had an enormous influence on her daughter- Sophia was always an activist and an ardent supporter of emancipation.
"Sophia was at the forefront of liberal thinking at a time when women in particular, had little or no rights at all and was instrumental in taking her daughters Emmeline and Mary to their first meetings of the movement of Votes for Women".
Emmeline Pankhurst went on to become the founder of the Women's Social and Political Union- she was instrumental in the movement for women to get the vote.
Mrs Pankhurst later brought her own daughters up to fight for women's rights- the whole family helped develop the National Union of Women's Suffrage Societies.
Friends of Sophia Goulden plans to present a petition to Tynwald on 5 July to get permission for a statue.
"We want the people of the island to get to know more about Sophia because this is where she was born- a statue would be an ideal memorial for an incredibly influential woman," continued Mrs Owens.
"Dr Helen Pankhurst was delighted to learn about the campaign to recognise her great, great grandmother".