Man held at airport after 'cocaine worth £6,000' found inside his body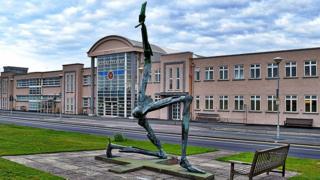 A man suspected of having cocaine worth more than £6,000 inside his body has been arrested at Ronaldsway airport.
When the 29-year-old from the west of the Isle of Man was held on Saturday police said he had about three ounces (85g) of the drug inside him.
He is due to appear in court later, charged with producing and possessing Class A drugs with intent to supply.
"The dangers of holding drugs internally cannot be over-emphasised," said Sgt Vinny Lund.
"We appeal to anyone thinking of doing this to think again."
In the Isle of Man, the charge of "producing" drugs does not mean making them - it refers to the importation of banned substances.