Isle of Man whale workshops mark charity's anniversary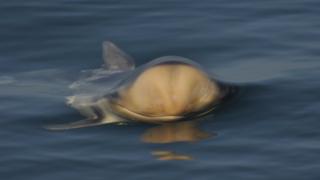 A marine conservation charity in the Isle of Man has announced a number of events to celebrate its 10th anniversary.
The Manx Whale and Dolphin Watch (MWDW) conducts research to monitor the number of cetaceans around the Isle of Man.
The organisation, which runs a website detailing public sightings, has been a registered charity for about a year.
Workshop, special events and other educational events have been arranged by the charity.
Its education officer Jen Adams said: "The Isle of Man has incredible diversity of marine life. [The events are] vital to help the ongoing conservation of our local whale, dolphin and porpoise species."
More information about the educational workshops is available on the charity's website.
Dolphins and whales are normally sited in Manx waters between October and March, when they feed on herring, mackerel and whiting.
In recent years, however, the number of sightings made outside of these months has increased.
This trend has led to a joint data-sharing project between the Isle of Man, the Sea Watch Foundation and Whale and Dolphin Conservation Society.