Isle of Man Steam Railway set for £1.1m improvement works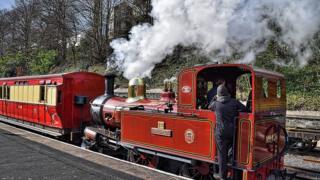 The Isle of Man's Steam Railway has been awarded £1.1m to help renovate the tourist attraction's Douglas station.
Tynwald approved the improvement plans, which were submitted by Infrastructure Minister Phil Gawne, for the 146-year-old railway which connects Douglas, Castletown and Port Erin.
The Victorian station building will be stabilised while the kitchens will be relocated and new toilets constructed.
The works are expected to last about 36 weeks, said Mr Gawne.