Manx Equality Bill will be 'landmark legislation'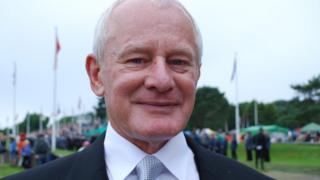 The Isle of Man's Equality Bill is a "landmark" piece of social legislation, Chief Minister Allan Bell said ahead of the planned law's first reading.
The Bill would prohibit discrimination due to race, disability, age, gender, religion or sexual orientation.
Mr Bell said it will be the island's "first comprehensive legislation against discrimination."
The Bill, based on the UK's Equality Act 2010, will have its first reading in the Legislative Council later.
'Powerful message'
Mr Bell said: "It sends out a powerful message that the Isle of Man is a modern, inclusive society and that the Manx Government is committed to equality and fairness for everyone in our community."
A spokesman for the Manx Rainbow Association (MRA), which campaigns on behalf of the island's Lesbian, Gay, Bi and Transgender (LGBT) communities, said it "welcomed the move".
Lee Vorster said: "With the island moving in the right direction in terms of equality for all, the MRA welcomes this move to ensure the most vulnerable have a legal voice, regardless of sexuality, race, age and disability."
A government spokesman said the bill would be phased in - superseding existing discrimination legislation which deals mainly with employment and disability.