Unexploded bomb - thought to be from WW2 - closes town's promenade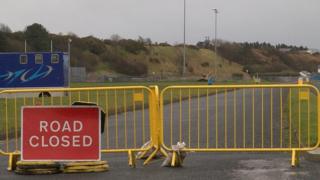 Ramsey promenade has been cordoned off after builders unearthed an unexploded bomb - thought to be from World War Two - at a new sewerage treatment works.
Police said the device was found near the BMX track and water pumping station on Mooragh Promenade.
A spokesman said the promenade had been closed from the Ramsey Park Hotel to the terrace of houses at the bottom of the Grand Island hill.
A spokesman for Manx Utilities said all building work has been halted.
Police have asked pedestrians and motorists to avoid the area.