Isle of Man gas customers 'pay at least double' those in UK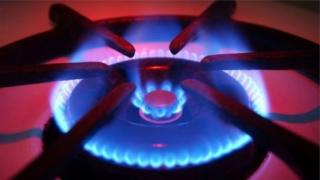 Gas customers on the Isle of Man pay "at least twice as much" as those in the UK, a leading energy expert said.
"Prices are higher because it is harder to get gas to the island and more expensive to get to such relatively few consumers," Richard Lowes from the University of Exeter told BBC Radio 4.
The Isle of Man only has one gas supplier while in the UK there are 33, he told the You and Yours programme.
Manx Gas profits were capped last year by the Office of Fair Trading.
The regulator drew up an agreement with Manx Gas to limit its profits to a 9.99% return on its investment.
Mr Lowes, an expert in energy policy, said: "Prices on the Isle of Man and those in the UK are not directly comparable because Manx Gas is the supplier and the procurer - in the UK the market has been broken up."