Plan to review Isle of Man child sex offenders sentences revealed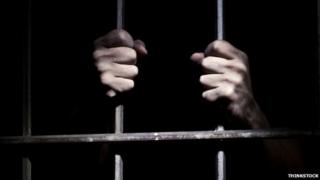 Plans to review "outdated" laws so that child sex offenders can be handed tougher sentences have been revealed.
A law change would mean child sex offenders on the Isle of Man could spend twice as long in prison.
Home Affairs Minister Juan Watterson said "having sex with a minor holds a maximum sentence of about seven years".
The review was "spurred on" by a Manx petition which generated more than 5,600 signatures and was led by a victim of child sex abuse.
Lisa Taylor, who was an abuse victim, and Sadie Sanders have run the campaign calling for tougher sentences since 2015.
'Give victims voice'
Mr Watterson said: "At the moment having sex with a minor holds a [maximum] sentence of about seven years- this needs to be doubled.
"We recognise that the law in this area is outdated and has not kept pace with modern society- specifically modern technology."
Ms Taylor, who has waived her anonymity, said: "I wanted to raise public awareness, to give victims a voice and to play a part in helping future generations of children to be safe."
Mr Watterson plans to bring changes to the Isle of Man Sexual Offences Act 1992 which will bring Manx law in line with the UK.
The legislation will be brought to Tynwald after the Isle of Man general election in September.