Same sex marriage proposals split opinion in the Isle of Man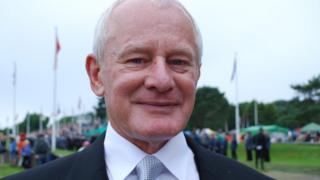 Plans to legalise same-sex marriage on the Isle of Man have split public opinion, according to the results of a recent consultation.
The survey, launched in October, had 176 responses - 76 were opposed, 90 were supportive and 10 were neutral.
The Marriage (Same Sex Couples) Bill is based on the same legal framework introduced in England last year.
It would enable couples on the island to marry in a civil ceremony or subject to agreement, in a religious ceremony.
The act was introduced in England and Wales on 29 March 2014.
The law change triggered a rush of couples vying to be the first to tie the knot.
It is thought that the bill will now be introduced to Tynwald for debate in the coming year.