Crematorium £2.9m upgrade completed in Douglas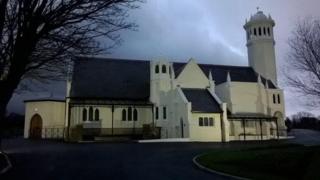 A £2.9m development to upgrade the Manx crematorium and cemetery has been completed, Douglas Borough Council has said.
The project has seen £1.8m spent on the building and a further £1m spent on the grounds and driveway.
Council leader David Christian said it was a "costly but long-overdue project".
According to the council the crematorium now provides greater "convenience and comfort" for mourners.
The work included a new exit from the chapel, improved disabled access and new toilets.
A council spokesman said the committal room was now fitted with EU-compliant equipment and a new cremator had been installed.
Works also included repairs to walls and pathways in the gardens.