Legacy prompts Isle of Man heritage grants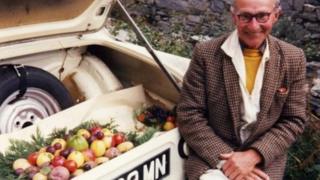 Heritage grants are being offered in the Isle of Man after a 93-year-old man left £1m to the Manx nation.
Colby resident Donald Collister handed over his entire estate to Manx National Heritage (MNH) after his death in 2007.
Applications are now being invited by MNH for community projects which help attract visitors and protect heritage.
MNH Director, Edmund Southworth is hoping to find "sustainable" schemes which will benefit the local community and the Isle of Man as a whole.
It follows a consultation launched by MNH to see how the public would like the money spent in which 114 suggestions were put forward.
The first grant of £24,000 was awarded to a festival in Mr Collister's home town.
The Laa Columb Killey Committee used the money to buy a new exhibition tent for the island's longest-running parish fair.
Two churches have also benefited from the Donald Collister Heritage Programme - St Peter's Church in Cregneash which received funding for repairs, and Arbory Church, which had a new stained glass window.
All applications must be submitted to MNH between 1 February and 31 March.