Ramsey motorcyclist dies after Everlasting Bend crash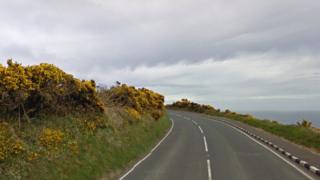 A motorcyclist who crashed on the Douglas to Ramsey Coast Road has died, the BBC understands.
The Ramsey man came off his red and white Honda C90 on the Everlasting Bend at about 22:55 GMT on Friday. He was taken to hospital, where he died earlier.
A police spokesman said he was believed to be travelling towards Ramsey and no other vehicles were involved.
Anyone who witnessed the incident is asked to contact police in Douglas.