Isle of Man sports awards: Nominations invited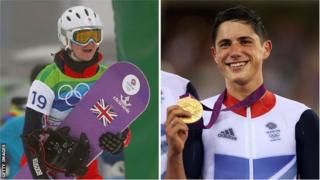 Nominations for the 2015 Isle of Man Sports Awards have been opened.
Cyclist Peter Kennaugh is the reigning sportsman of the year after claiming the island's only medal at the 2014 Commonwealth Games in Glasgow.
Snowboarder Zoe Gillings is the current sportswoman of the year for her achievements at last year's Sochi Winter Olympics.
There are a further eight prizes, including team and coach of the year, up for grabs.
The awards will be made at ceremony at the Villa Marina in Douglas on 26 March 2016.
Nominees must be Manx-born or have resided on the island for at least two years.