Peace Light from Bethlehem arrives on Isle of Man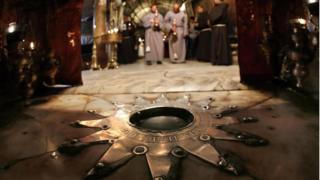 A flame lit at what is believed to be the birthplace of Jesus has been brought to the Isle of Man.
The International Peace Light is carried from Bethlehem to locations around the world in a tradition that began in 1986.
It will be formally welcomed at a service at St Mary of the Isle Catholic Church in Douglas on Saturday.
Lights lit from the flame will be then be taken to churches, care homes and other parts of the island.
The flame from the Grotto at the Church of the Nativity in Bethlehem first came to the island in 2014.