MDAI: 'Legal high' ban extended until 2017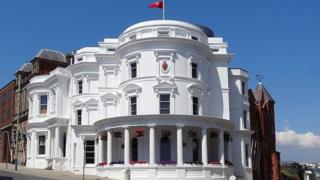 A ban on the so called-legal high MDAI has been extended on the Isle of Man.
The drug was first banned on the island in 2011 following the death of a 17-year-old girl from Ramsey.
The synthetic chemical was developed as an antidepressant in the United States during the 1990s and is said to replicate the effects of ecstasy.
The new order received Tynwald's approval on Thursday and will be effective for 12 months from 1 January 2016.