Biker dies in Isle of Man hospital after crash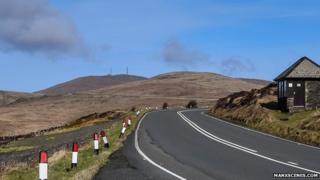 A 44-year-old man has died in hospital after a motorbike crash on the Isle of Man's Mountain Road.
It happened at about 19:30 on Wednesday between two sections of the A18 known as Joey's Corner and Guthries Memorial.
Police said the man, who was riding a blue Triumph, sustained serious injuries and died on Friday.
Det Insp Mark Newey said: "If anyone captured the incident on a camera please let the police know so we can piece together what happened."