World's largest working water wheel gets £250k makeover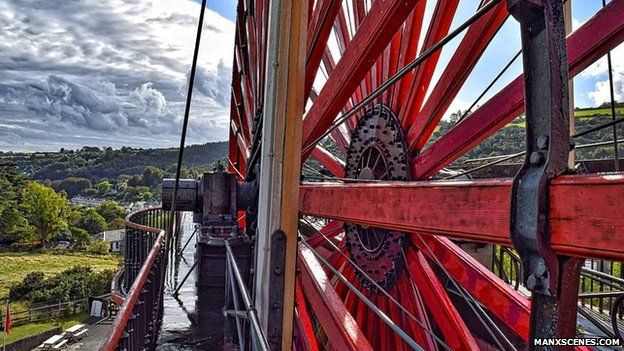 A maintenance project on the world's largest working water wheel in the Isle of Man has been completed, Manx National Heritage (MNH) has said.
The works on the 72ft (22m) diameter Laxey wheel, also called the Lady Isabella, included painting, masonry and timber repairs and cleaning.
Director Edmund Southworth said it will "ensure the integrity of the national landmark for future generations."
Designed by Victorian engineer Robert Casement, it was completed in 1854.
It was used to run pumping machinery to bail water from the local mine and used water from Glen Mooar to power the wheel.
It was last painted in 2004 for its 150th anniversary.
The site, owned by the Isle of Man government and maintained by MNH, will reopen to the public on 28 March.
Related Internet Links
The BBC is not responsible for the content of external sites.