Isle of Man beach group tackles coastal path repairs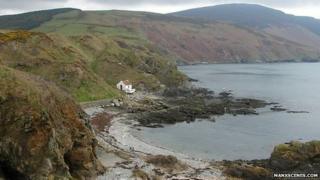 A beach-cleaning charity in the Isle of Man is to reconstruct a coastal footpath which was damaged during stormy weather last year.
Volunteers from Beach Buddies will meet at the west coast heritage spot, Niarbyl Bay, on 3 January.
The footpath to Knockuskey Cottage was damaged by storms in February 2014.
"This is a beautiful part of the island so we want this to be a really professional job," said group co-ordinator Bill Dale.
He added: "It's an opportunity for any new volunteers to get involved, particularly if they have skills in such projects and can offer advice, as well as those who are simply keen to offer some elbow grease."