Isle of Man: HIV and Aids counselling service planned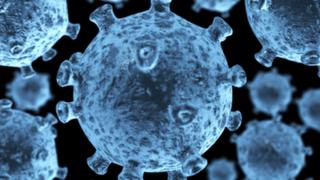 A new HIV and Aids counselling service is being planned by an Isle of Man voluntary organisation.
The Isle of Man HIV support group said the number of residents living with the virus was "increasing steadily".
Since it was set up three years ago, it has helped about 100 people. Some are HIV positive, while others work in caring roles.
Group co-ordinator Tony Watterson said: "There is a shortage of counsellors and we are hoping to fill that niche."
HIV stands for Human Immunodeficiency Virus and on its own it does not kill you
The virus can survive and grow only by infecting, and destroying, the immune system
This continual assault on the immune system makes it weaker and weaker until it is no longer able to fight off infections
Without treatment, it takes about 10 years from infection to the development of Aids - Acquired Immune Deficiency Syndrome
It is then that "opportunistic infections", ones a healthy immune system could fight off, become deadly
People can die from pneumonias, brain infections, diarrhoeal illnesses as well as certain tumours such as lymphoma and cervical cancer
He added: "When I was diagnosed 16 years ago there was no counselling service available - I was just given the news and sent home.
"I went to the car park and was so confused and bewildered I couldn't find my car - I just didn't know what to do.
"Things have greatly improved since those days but we still don't have any dedicated counselling service for HIV - we want to remedy that."
The project would be funded partly by UK charities and partly through fundraising on the island.
As part of plans to mark this year's World Aids Day, several Manx landmarks are being illuminated in red.
The buildings taking part in this year's campaign include the Legislative Buildings in Douglas, the Tower of Refuge, Ramsey Swing Bridge, Douglas Power Station and the Courthouse area in Ramsey.