The Manx Utilities Authority fined £17,000 after wall death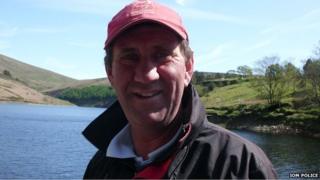 The Manx Utilities Authority (MUA) has been fined £17,000 for breaching health and safety regulations after the death of an employee in December 2012.
John Lawrence "Lude" Gell, from Peel, was part of a team of four workers carrying out a "routine job" when a wall collapsed on him.
It happened on 3 December between Marine Parade and Gib Lane in Peel.
Deputy High Bailiff, Jayne Hughes said Mr Gell's death could have been avoided had health and safety been adhered to.
She ordered the MUA to pay a fine of £17,000 as well as £5,000 in costs.
"No penalty would properly reflect the sad loss of life," continued Mrs Hughes.
"However, I am satisfied the authority has changed practice to avoid anything like this ever happening again."
Douglas Courthouse heard that on the day in question a team, including Mr Gell, was excavating a small trench alongside a wall to replace a section of lead piping.
At about 10:40 GMT part of the wall collapsed, pinning Mr Gell underneath it and causing him fatal injuries.
In October, the MUA pleaded guilty to failing to provide appropriate instruction and supervision in relation to the work.
Mr Gell, a father of two, was a long-standing employee with more than 13 years experience.
Chairman of the MUA, Alfred Cannon said: "Our first thoughts and hearts are with the Gell family who have had a long two years - it has been a very traumatic time for them.
"We have had to accept responsibility for our failures in this case and we have had to put our practices right. I can assure everybody that we take our health and safety responsibilities very seriously. It is our number one priority."
The MUA was formed last April after the merger of the Manx Electricity Authority and the Isle of Man Water & Sewerage Authority.
It is a statutory board of the Isle of Man government.