Douglas IT centre: Tynwald approves £5m Nunnery sale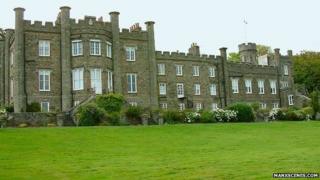 The sale of a £5m government-owned estate to create an international centre for technology in Douglas has been approved by Tynwald.
Plans to create a technology centre on the Nunnery Estate were first proposed by the Manx Educational Foundation (MEF) in 2013.
Economic Development minister Laurence Skelly said the decision is a "vote of confidence" in the business community.
The new centre will provide training courses in information technology.
The Nunnery Mansion House was built in 1823 and the estate includes a chapel, stables and two swimming pools.
MEF Director David Butterworth said it was the "result we wanted".
It is hoped the centre will prepare island workers to enter the "rapidly growing" e-business sector.
Responsibility for the conversion of the site will be shared by MEF and Business Doctor Investments Limited.