Isle of Man kidnap suspects remanded in custody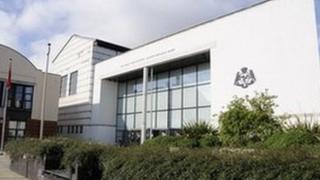 Four men from England have been remanded in custody on the Isle of Man after being charged with kidnapping.
Abdul Ahad, 19, Zishaan Amar Sharif, 21, Amman Sohail, 22, and Muhammad Hammad Khan, 24, appeared in Douglas courthouse on Tuesday.
The men, from Bradford and Burnley, were arrested at the Sea Terminal in Douglas on Friday before being charged with a man's unlawful detention.
No pleas were entered and all four were remanded in custody until 2 December.