Lonan church closed due to 'risk of fire'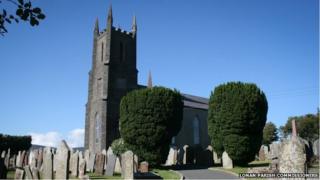 A Manx church has been closed after being found to have electrical problems that put it "at risk of fire", the Diocese of Sodor and Man have said.
A survey of Lonan's All Saints Church said it posed "a risk to life" as it was in danger of catching fire.
A diocese spokesman said the church would be shut until further notice.
He said initial repairs could cost about £25,000, but that was "not the full limit of the work needed" as woodworm had also been found.
He added that the full cost of repairs could "amount to many tens of thousands of pounds".
The church was built in 1834 and houses two war memorials designed by art nouveau designer Archibald Knox.
The church council said all services would be temporarily moved to the newly-refurbished Christ Church in Laxey.