Isle of Man prison governor Alison Gomme to leave her post in March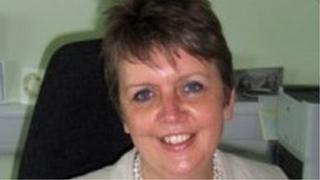 The Isle of Man's prison governor will step down next year, according to the island's home affairs department.
Alison Gomme, from East Yorkshire, took up her position as the head of the Manx prison and probation service in 2008.
Her first role was to oversee the transfer of prisoners from Douglas to a new £47m prison facility in Jurby.
The Manx government said Mrs Gomme's departure was not related to a current investigation into the Isle of Man's probation system.
Last week an inquiry was launched into the circumstances around the death of 62-year-old Gwen Valentine from Hampshire.
Ms Valentine was visiting the island last April when she was knocked over and killed by a car driven by Donovan Kitching.
Kitching, 30, had been released on parole from prison three weeks before.
A home affairs spokesman said: "Alison Gomme has made an outstanding contribution to the island's prison and probation service during her time in the post.
"She is now looking forward to spending more time with her family and pursuing her creative interests."
Mrs Gomme, the former governor of two jails in Redditch, Worcestershire, will leave her Isle of Man post towards the end of March.
The Isle of Man government has launched a recruitment drive to find a replacement.