Isle of Man hospital in nurse recruitment drive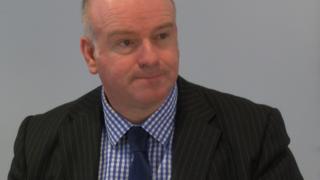 More nurses are to be recruited at the Isle of Man's main hospital after a health watchdog found "insufficient" staffing levels there.
The health department said about 30 new permanent members of staff would be taken on within the next 12 months.
Last July the West Midlands Quality Review Service (WMQRS) said Noble's hospital in Braddan needed to increase its nurse/patient ratio.
Intensive care and accident and emergency wards will be boosted.
Health Minister Howard Quayle said: "We are hoping to recruit about six new nurses for intensive care and about eight for accident and emergency.
"In addition we are hoping for several new nurses on the acute medical ward (AMU) as well as a cancer specialist."
The acute medical unit is the first point of entry for patients referred to hospital as emergencies by their GP, and those requiring admission from the emergency department.
'Very specialised'
In addition to inadequate staffing levels, the report highlighted that some nurses within the AMU did not have the range of competences expected.
Mr Quayle said some of the positions available were very specialised.
"For this reason, we are launching this recruitment drive across the UK and Europe," he added.
"By reducing our dependency on agencies and nursing banks, we predict this move will save the taxpayer about £500,000 a year".
The health department said there are currently about 1,000 nurses on the Isle of Man.
The average basic salary for nurse on the island is about £28,000.