Fight breaks in Isle of Man ferry toilets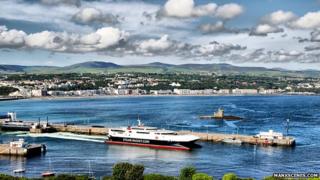 A fight broke out in the men's toilets on a ferry travelling from Liverpool to Douglas.
The brawl, which involved two men, erupted on the Manannan fast craft on Saturday.
Police, who are investigating assault allegations, said it continued later in the cafe and bar area of the ship.
Witnesses have been asked to contact police headquarters in Douglas with any information.