Manx Grand Prix visitor John Greenwell died from multiple trauma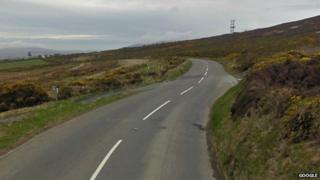 A Manx Grand Prix visitor from Oxfordshire died from multiple trauma after crashing his motorbike on the Isle of Man, an inquest has heard.
John Greenwell, 58, died on the Creg Ny Baa back road (B12) near the junction with Honey Hill on 28 August.
The inquest at Douglas courthouse heard the mechanic's body was discovered in a ditch shortly after after a ride-out with friends.
He was pronounced dead at the scene with two collapsed lungs.
No other vehicles were involved in the crash and coroner John Needham opened and adjourned the inquest while police investigations continue.
Mr Needham offered his sincere condolences to Mr Greenwell's family.