Brad Campbell named as crash death victim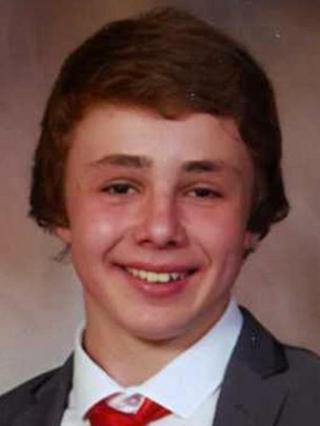 A teenage car passenger who was killed in a crash in the Isle of Man has been named by police.
Brad Campbell, 17, was a passenger in a Renault Clio that crashed in Foxdale Road (A24) near Archallagan Plantation at about 00:10 BST on Saturday.
Mr Campbell lived in Onchan with his parents and brother.
Two more passengers remain in hospital, with one still in the Intensive Treatment Unit, police said.
Insp Derek Flint said the car's driver has been bailed after he was released from hospital into police custody.
Officers believe there may have been a car travelling along the road from Braaid to Foxdale around the time of the crash and would like the driver to contact police headquarters.
Police are also trying to trace a taxi driver who appears to have arrived shortly after the collision and may have tried to help.