Isle of Man bike festival safety campaign launched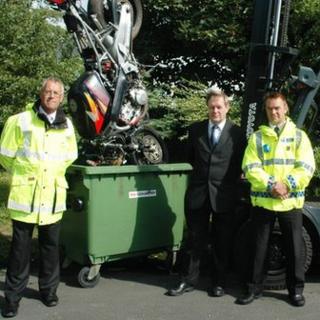 A road safety campaign has been launched ahead of the Isle of Man's Festival of Motorcycling 2014.
The annual event, which runs between 16 and 29 August, is expected to attract several thousand visiting bikers.
A project run by the police and the department of infrastructure encourages riders to "behave responsibly and show respect for other road users".
The Manx Constabulary said unmarked cars and motorcycles will be on patrol around the island throughout the event.
Sgt Allan Thompson said: "Unlike the TT period, the Mountain Road will remain open to two-way traffic during the festival.
"We would encourage people to get to their spectator points in good time and avoid any last-minute rush before roads close - we want people to have fun, but also to stay safe."
The two-week Festival of Motorcycling 2014 includes the Manx Two-Day Trial, the Classic Trial and Jurby Day.