Isle of Man holds WW1 centenary service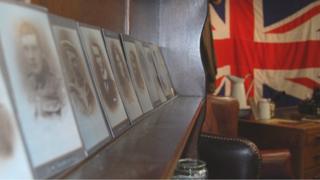 A service of commemoration will be held in the Isle of Man on Sunday to mark the 100th anniversary of the outbreak of World War One.
It will take place at St George's Church in Douglas at 15:00 BST.
An Isle of Man government spokesman said the event was open to the members of the public and invited guests.
He added: "Official records show that 8,261 men enlisted in the armed forces, which was 82.3% of the Isle of Man's male population of military age."
Prayers and readings will be given by Bishop Robert Paterson, Archdeacon Andrew Brown, Canon Philip Gillespie, Reverend Richard Hall, Chief Minister Allan Bell, President of Tynwald Clare Christian and Speaker of the House of Keys Steve Rodan.
The service is the focal point for community efforts in the Isle of Man to mark the centenary anniversary.