Isle of Man shared equity home-buying scheme approved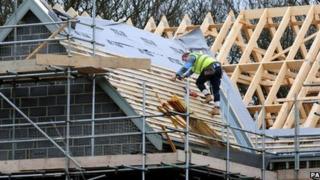 Proposals to introduce a shared equity scheme on the Isle of Man have been approved by the Manx parliament.
The changes, which come into force at the end of July, mean first time buyers will be offered the chance to buy a percentage stake in a property.
The scheme, which was approved in the July Tynwald sitting, replaces the current Housing Purchase Assistance.
Health and Social Care Minister Howard Quayle said it will mean "more assistance to a wider range of buyers".
He added: "Not only is this a better use of public money but it provides a welcome boost to the housing market."
Details of the scheme, which will come into force on 31 July, are available online.