Image-a-day illustrator Juan Moore passes 'milestone'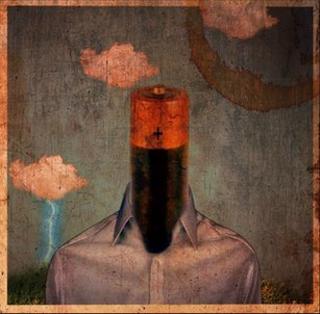 A Manx illustrator who has taken on the task of creating a new online artwork every day for a year has passed the half-way stage of his project.
Juan Moore, who began posting works to his blog on 1 January, said he has been receiving more than 1,000 hits a week.
He said: "I've completed 183 images now and received more than 20,000 hits from all over the world. Half-way is a major milestone."
His challenge is part of the Island of Culture 2014 initiative.
The year-long project aims to promote creativity and the arts on the Isle of Man.
'Odd and crazy'
Mr Moore, who worked on the Oscar-nominated animation Chico and Rita, said: "People genuinely seem to like the daily dose of surreal, weird, odd and crazy art I'm inflicting upon the world."
The illustrator, who also teaches at the Isle of Man College, said it is a real challenge to come up with a new idea every day.
"It has tested me more than I thought. The unrelenting nature of the project is something I was perhaps a bit naive about when I first pitched the idea.
"I feel like I eat, breath and sleep art at the moment and it's great!"
The 34-year-old said he is often inspired by a walk or a conversation.
Mr Moore plans to exhibit all 365 art works on completion of the project in 2015.