Isle of Man veteran awarded Tynwald honour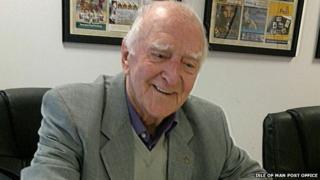 An Isle of Man WW2 veteran who was involved in the D-Day landings in 1944 is to receive the highest Manx honour at the Tynwald ceremony on 7 July.
Hector Duff, 94, from Onchan, is being recognised with the Tynwald Honour for "services in conflict and peacetime".
Recipients are entitled to use the abbreviation "TH" after their name.
Mr Duff was recently awarded the French Legion d'honneur from President of France at the 70th anniversary of the D-Day landings.