More than 1,000 to attempt world record beach clean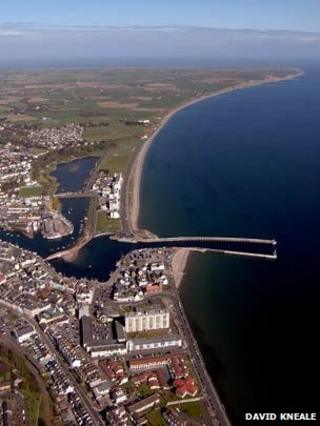 More than 1,000 people from the Isle of Man will attempt to set a world record for the largest single beach clean on Friday.
According to organiser Bill Dale of Beach Buddies there is no current record held by Guinness so the figure will be a "new benchmark."
About 800 pupils and staff from Ramsey Grammar School will be joined by Beach Buddies volunteers.
The record attempt will begin on Ramsey beach at 09:00 BST on Friday.
'More the merrier'
Mr Dale is encouraging anyone who can spare the time to come along and boost the figure.
The clean up will take place on the stretch of beach between the town's swimming pool towards Cranstal.
Assistant head teacher at Ramsey Grammar School, Julie Owen said her pupils were very excited at the idea of blitzing the beach.
She said: "It is a very different opportunity and something they have never experienced before. There is a buzz of excitement."
Mr Dale added: "This is a fantastic community opportunity to show Ramsey at its very best and leave the beach 100% clean.
"It really is the more the merrier so bring your friends, neighbours and colleagues and get involved."
Beach Buddies, established in 2006, was recently granted charity status and is challenging its volunteers to make Manx beaches the cleanest in Europe.