Viking 'insight' in Isle of Man Tynwald Day camp plan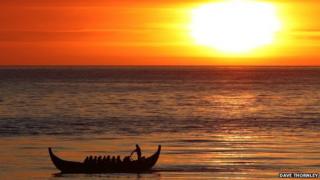 A Viking camp will be built in St John's as part of the Isle of Man's annual Tynwald Day celebrations.
It will be constructed in Cooil y Ree park next to the Tynwald site and will involve historic exhibits, story telling and displays of combat.
It is scheduled to take place over two days, 6 and 7 July.
President of Tynwald, Clare Christian, said: 'The park is a a fitting setting for present-day 'Vikings' to share in our national day celebrations.
"It will offer an insight into a people whose influence endures to this day".
Thousands of people gather in St John's each July to celebrate Tynwald Day, the Isle of Man's national day.
The focal event will be the Tynwald ceremony, when parliament will held in the open air, which has been held at Tynwald Hill for more than 1,000 years.